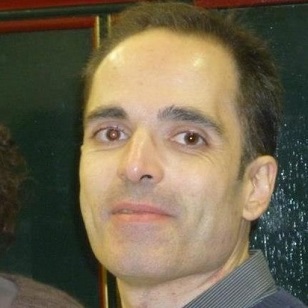 Prof Miguel A. G. Laso received the M.Sc. and Ph.D. degrees in telecommunications engineering from the Public University of Navarre (UPNA), Navarre, Spain, in 1997 and 2002, respectively. From 1998 to 2001, he was with the Electrical and Electronic Engineering Department, Public University of Navarre, as a doctoral fellow student. In the same institution, he was then an Assistant Professor from 2001 to 2006 and an Associate Professor since 2006, always involved with both teaching and research duties in optical communications and microwave engineering. From 2002 to 2003, he was also a Research Fellow with the Payload Systems Division of the European Space Research and Technology Centre (ESTEC), European Space Agency (ESA), Noordwijk, The Netherlands. 
Dr Laso acted as the co-chair of the European Microwave Conference held in Madrid in September 2018 and is a member of the IEEE MTT-8 Filters Committee and Chair of Working Group of Standards for Microwave Filter Definitions. He is also a member of the Technical Program Review Committee of several international microwave conferences, including the flagship IEEE MTT-S International Microwave Symposium (IMS), for filters and multiplexers.
He has written dozens of technical papers on filters for the main international journals and conferences. He is the current Head of the Microwave Components Group (MCG) at the Public University of Navarre and, as such, has led projects with regional, national, and European funding. He has also been Principal Investigator of contracts with the main European space industries and holds several international patents on filters.
His current research interests comprise periodic structures, Inverse Scattering problems, and synthesis techniques for filters, especially in the microwave and millimetre-wave frequency range, and their applications for space communications.
As a young researcher, he was the recipient of several prizes including a Spanish National Prize to the Best Doctoral Dissertation in Telecommunications (2002) awarded by the Spanish Telecommunications Engineers Association (COIT/AEIT) and the Premio Extraordinario de Doctorado (Young Researcher Award) of the Public University of Navarre (2003). As a teacher, he has been also the proud recipient of a Spanish National Prize for the Best Project in Innovation in Higher Education awarded by the Spanish Ministry of Education and Science in 2005.